THE PLACE TO BE AFTER SCHOOL!
Y-Club
 ​The YMCA has been a part of the Siouxland Community since 1884, and we are committed to helping each child learn, grow and thrive!
We not only provide affordable, quality after-school care but also provide a program that teaches children about leading a healthy lifestyle. Through the use of CATCH (Coordinated Approach to Child Health), your children will create behavior changes by identifying healthy foods, increase their amount of physical activity by participating in recreational sports, swim lessons, dance & theatre classes, and learn about volunteerism through social responsibility & so much MORE!
Y-Club Program Details: 
Monday - Friday | After the bell – 6:00 PM 
Locations:
Dakota Valley Elementary School
Starts August 19th, 2022

Follows Dakota Valley School District School Calendar
NORM WAITT SR. YMCA (new location!)
Starts August 11th, 2022

Follows South Sioux City School District School Calendar
Registration Fees: $65/week
Deposit of $40 due at the time of registration

A 10% sibling discount offered
Ages: Kindergarten - 5th-grade students are eligible for Y Club
Please note: Y Preschool students are also eligible for Y-CLUB
AREAS OF FOCUS
Arts & crafts

Swim lessons

CATCH: nutrition & physical activity education

STEM: science, technology, engineering & math

Homework time

Healthy snacks

Theater & music

Service learning, & SO MUCH MORE!
QUESTIONS:
Lucas Briggs
Youth Development Director
lbriggs@nwsymca.org
402-404-8439
 The following forms MUST be completed along with registration. 
Please download and send to lbriggs@nwsymca.org, or fill out and return to us personally at the YMCA.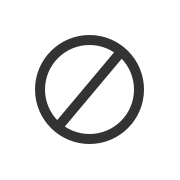 Program Financial Assistance Application
 Please fill out this application if you would financial assistance for our program.
 Please Note: We strongly recommend reading through our Y-Club Parent Handbook before registration. This handbook provides you in depth information about our Y-Club program.
Y Club follows the Dakota Valley and South Sioux School District schedule.
This program is supported by the United Way of Siouxland and other YMCA supporters.